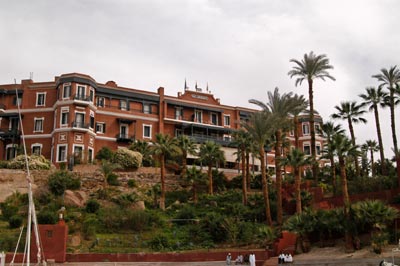 The Old Cataract Hotel
---
---
---
---
Saudi Airports
---
---
---
Man passing Kano Airport on a camel
---
---
---
JINNA INTīL AP
KARACHI PAKISTAN
---
HOTEL PEARL CONTINENTAL
KARACHI PAKISTAN
---
B

O

B

-

L

E

V

Y



U

A

C

I


---
---
---
---
---
---
---

I now work for USA 3000 and this makes 
twenty years of being a flight attendant. 
The Airbus A320 is a long way from the 
DC-8 and even the 747-200B we flew at 
JED, but I'll never forget this time 
in my flying adventure, never, never. 


M/S Galaxy, Jeddah 1975
---
---
SAUDI ARABIA
JEDDAH AIRPORT,
SAUDI ARABIA
---
KING ABDUL AZIZ
INTERNATIONAL AIRPORT
---
SAUDI ONLINE
---
I'm a Porsche 911!



You have a classic style, 
but you're up-to-date with the 
latest technology. 

You're ambitious, competitive, 
and you love to win.  

Performance, precision, and 
prestige - you're one of the 
elite,and you know it.
Take the Which Sports Car Are You? quiz.
HANGING UP THE WINGS


On January 15, 2009 I flew my last 
flight as a flight attendant and 
closed the books on an adventure 
that spanned the globe when I 
operated USA 3000 Airlines flight 
778/779 round trip from DTW/RSW/DTW.

From my first flight flying a 
Lockheed Electra in San Diego in 
1977 to my last on an Airbus A320 
I have met some of the best folks 
one could ask for.

Since 1977 I have flown for twenty two years having flown and seen most of the world a few times over and would not have traded a day of it for all the money in the Kingdom. Most of the flying was just the usual routine operations one runs into in the course of a career, interspersed with an emergency or two so as not to get to board. Yet of all the chapters it was the UACI/ONA experience that is freshest in my mind. When I think of all the things we did with all the super people we knew and worked with,it was worth the experience in spades. It will never get better than that! People say memories are sometimes better than the experience,in this case they are both first rate my friends. On top of my computer is a small ONA DC-8 61CF N867F, I saw it in a magazine I was thumbing through in PHL before a trip and ordered it. Whenever I look at it I remember the best times of my flying career.

---

---

JEDDAH HILTON
SAUDI ARABIA

---





I joined ONA/UACI - 
United Air Carrier, Inc   
to fly the Hajj I think 1979 and 
stayed in Jeddah for on and off 
two years. The high points we the 
truely great crews we worked with 
in Jeddah, people really pulled 
together like no where else in 
our industry.

We just flew the hell out of those 
DC-8 52's and 61's. Flew the Hajj 
one day in our blue and white ONA 
uniforms and the next a Saudia 
schedule in our sand colored
uniform.

For breaks there was always a BBQ 
going in Luna 1 as well as a 
little Sadiki to help 
things along after a day flying 
over the desert. 

Dinner parties were common in our 
Luna and you were always invited.

The other great thing about living 
in Jeddah with these really great 
crews was the variety of nationa-
lities ONA hired and we worked 
with from the UK, Thailand, 
Sweden, Greece, Taiwan and of 
course the U S. Anyone doubting 
that nations can live as one, 
need only see the Luna's in Jeddah. 
If that was not enough we had our 
share of babies born there as well 
and everyone in the Luna took pride 
in the the new born.

I still fly after all those year 
and still enjoy it. I now fly with 
some nice folks too but my real 
flying family will be the  family 
of ONA/UACI.

Bob Levy

---

ARAB NEWS

---

AL AHRAM EGYPT

---





Jeddah is the gateway to the 
holy cities of Makkah and Madinah. 
Although Riyadh is the capital of 
the Kingdom of Saudi Arabia, 
Jeddah is known as its commercial 
capital. Since Jeddah is situated 
at the Red Sea coast, it is also 
known as Bride of Red Sea. 



Jeddah, The Bride of the Red Sea

---

---
STUPENDOUS CRUISE TO
SCANDINAVIA / RUSSIA JULY 2011
Bob treated his mom to a
fabulous cruise to Scandinavia
and Russia.
---
---
---
---
---
---
---
Welcome to Saint Petersburg Russia!
---
---
---
---
---
---
---
O

N

A

-

C

R

E

W

-

F

R

I

E

N

D

S

H

I

P

-

R

E

U

N

I

O

N

-