Layover in Las Vegas, l to r Barbara
(surname missing), Jacquie Malette,
Karin Baardsen Evensen and Karin Arndt
getting ready for a night on the town!

Viva Las Vegas!
Karin Baardsen, Norwegian stew,
Jacquie Malette, Canadian stew,
Karin Arndt German stew and in
front Helga Jensen, also originating
from Germany!

Meridien Beach Plaza Hotel
Perched upon a rocky outcropping
overlooking the blue-green waters
of the Mediterranean, Monte Carlo is
the most remarkable jewel in a
jewel-bedecked Riviera. Le Méridien
Beach Plaza enhances stunning
surroundings with its own all year
round Resort.


Siwor "Sissi" Ohlson, Karin
Baardsen Evensen and Karin
Arndt on layover in fabulous Monaco

Karin posing at the DC-8
forward cabin door and to
the right Birgit Schnor and
Karin having hully gully in
the galley!
---
Amsterdam, Netherlands 1967
Homage to Anne Frank, Amsterdam

Margaret O´Grady, Karin Baardsen
Evensen, Barbara Kedney and Siwor
Ohlsson touring the canals of Amsterdam

.... remember the gorgeous
black uniform cloaks ......
Rembrandt Residence Hotel



The Rembrandt Residence Hotel situated 
in the heart of Amsterdam between 
Herengracht and Singel canals, near 
Dam square, set in seventeenth /
nineteenth century monumental buildings 
right on the city's most prestigious 
canals. 
---
El Paso,Texas 1967

Chris Linder Starkloff, Karin Baardsen Evensen
and unidentified F/A in striped dress chasing
gunslingers in Texas!
---
---
---
ONA CREW

Mary Reznik and Dick Bord



Karin and Mary

Swedish Steward Goran Wrambeck



Navigator Paul and Kathie Adamczeski



.... and Karin.


Mary Reznik and Laura Solla
---
---

Barbara McGowan at setting
used as harbor for McHale´s Navy

Karin - Alice in Wonderland
---
---
---
Niagara Falls 1967

Spectacular Niagara Falls!

Good reports with airport customs
is essential for air crews!
Niagara Falls International
Airport Customs,
at least we got to know
each other thoroughly ...

Unfounded smuggle rumours went
on forever, wigs from Bruxelles,
diamonds from Amsterdam and gold
watches from Tokyo. One aircrew
from a not mentioned aircarrier
was caught at JFK with gold watches
up their sleeves and for half a
year there was a customs extra eye
on ALL aircrews.


... hehe, you´re not gonna
find anything here, mon ...


oh, don´t you worry, he´s
never gonna dare body search me ...

... two cans of coca cola
(origin unknown, no receipt presented),
one pair of ice tongues "borrowed" from
the airplane galley, one towel "borrowed"
from Holiday Inn, Columbus, Georgia, one
pillow "borrowed" from the airplane ...
now, where did they statch the gold
watches bought in Tokyo ....

Sherry Shuerman, Barbara Kedney, Siwor Ohlsson,
Karin Baardsen E-sen
and Kathy Adamzeski


---
---
---
Crew layover at Honolulu, Hawaii
Karin Baardsen Evensen
and Jacquie Law, fans of Don Ho!
In Mumu Land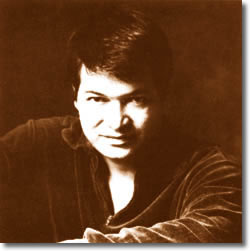 HONOLULU DREAMING
DON HO AND JACQUIE LAW!
---


Lovely Jacquie modelling Karin´s
mumu and lei flower garland,
her astral body being so charmed
as to wanting to step up in reality
as it is known to airline hostesses,
doubling chances to a date with Don Ho ...
hey babe ... I´m your babe ...


DON HO AND KARIN!



Beautiful Karin in her Hawaiian mumu

Hawaiian Food!



OHANA WAIKIKI BEACHCOMBER

OHANA Waikiki Beachcomber is home to the 
legendary Don Ho show at the Hoku Hale 
Theatre, the dazzling Magic of Polynesia 
featuring accomplished illusionist John 
Hirokawa, and acclaimed Elvis impersonator 
Jonathan Von Brana's Blue Hawaii-The Show.





---
---
---
Wonderful days at Waikiki!

Jacquie Law and Ron Preede



Mary Reznik Finelli


Jacquie Malette and Karin

Navigator Hugh Hart


... whaddayasay a funny place
to store dollars .....
Jacquie chasing beach bugs


SHERATON PRINCESS KAIULANI
HOTEL, WAIKIKI BEACH,
HONOLULU

HONOLULU, HAWAII 1967
Birgit Schnor and Elisabeth
SOS CHILDREN VILLAGES - SHARE YOUR ABUNDANCE
IN FOND AND LOVING REMEMBRANCE OF ALL FRIENDS AND COLLEAGUES WHO ARE NO LONGER WITH US