The Aloha hotel
by Andy Andrechyn



Read Henry "Andy" Andrechyn´s honed ONA story! 
Have a ball in Malaga with the ONA crew!



Sol Aloha Playa Hotel, Benalmadena, Malaga.





FIRST CHAPTER

An ONA crew arrived in Malaga Spain and checked into the bar before
 retiring. 



One Cold



SECOND CHAPTER


The hotel was the Aloha where the bar 
was like a local candy store that had a 
large picture window that people could 
look into if they wished. 






Caravaggio, Resting after fleeing from Egypt





THIRD CHAPTER


The flight engineer passed out on the 
table visible to outsiders who viewed 
flight attendants pouring wine into his 
navel and sucking the wine out. 






FOURTH CHAPTER


The management asked the crew to retire 
as the party was getting out of hand. 





Troupe de Mademoiselle Eglantine,

 Toulouse Lautrec


The hotel part of the complex 
was towards the rear, separated 
by a long walk from the bar. 






FIFTH CHAPTER



Along the walk there was a swimming 
pool and you wouldn't think a flight 
crew would do a dumb thing like 
pushing someone into the pool. 





But there was a 
dumbell in the crowd and someone got 
pushed in. Then someone who tried to 
keep the pushed person in, fell in 
also. 
Before long the whole crew were in 
the pool with their uniforms, 
wallets, purses, watches etc. 
The management had to come out 
and ask the crew to retire. 






SIXTH CHAPTER


One of the stews offered her room 
to have everyone to dry off. 
The uniform pants and jackets 
shirts were hung on the outside 
railing to dry off and towels 
were provided while the drying 
process was taking place. With 
nothing to do they continued 
to imbibe.

Antonio Pollaiuolo (1431/32-1498) Italy
Battle of the Nudes, ca. 1489
Cincinnati Museum



As some of the males opened the door to check on the drying progress their clothes were sailed off the 7th floor and their towels were zipped off leaving them naked with only shoes in one hand and a drink in the other.
SEVENTH CHAPTER
They made their way to the elevator to retrieve their garments only to hear American female tourists coming up the elevator.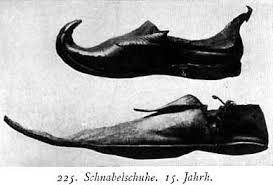 The only thing they had to cover their private parts with were their shoes.

After the screaming stopped they made their way down to the ground level only to find most of the clothes wound up in the palm trees.

Tommy Kalfenbach offered to climb the trees to retrieve the clothes.

After falling off from the 10 foot level for the 4th time they decided it was a lost cause.

Some of the naughty stews found some of the shirts painted "I love you" on them and sent them to their homes. Best of my knowledge no divorces decrees were issued.


Divorce statistics graph /
PICASSO - Dora Maar, November 1937

Home Sweet Home