---
Electra training class
March 1969
---
---
---
LA HACIENDA HOTEL
EL SEGUNDO CA
---
---
Welcome to the world of AIRBUS
O
N
A


C
R
E
W

---

Electra L-188C N182H
---
Graduations were commonly
held at The Owl, a local
"watering hole".
Frank Schooley is on the right side of 
group photo. The training was at 
JFK Training Centre in March 1969. 
Frank was an instructor, together 
with Stu Wotton who just passed away.

QUESTION:

Were you in this class or do you know 
the pilots on the photo, please 
communicate their names!

And ..... it turns out  Duane Delk, 
megasize ONA crew web contributor,
has the answer, at least to who some of 
the people are!
 
Duane says: "I talked to FEO Jerry Gardner 
who lives near Atlanta and we came up with
three other names of people in the picture.  
I think that we accounted for all of the
Flight Engineer's in the class.
---
---
---
---
---
---
Comments by Duane Delk

On the first row sitting left to right we 
think is FEO Earl Spagenberg.  #2 next to 
Earl is Ted Moore.  #3 next to Ted is FEO 
Jim Basham who is deceased.  

#4 next to Jim is FE Byron Harlow and some 
people knew him as Roger Harlow and #5 is 
Frank Schooley the Class Instructor.

On the second row the second person from 
the left with the glasses on is 
FEO George Coit who later became a First 
Officer on the L-188 with Hawaiian on 
the Log Air System.

George is also deceased. The rest of the 
people must be pilots and we couldn't come up
with any names.
 
Also one correction. Ted Moore was a Capt 
at HAL on the DC-10, but when he retired
he was a B-767 Capt. Regards,
Duane Delk"
---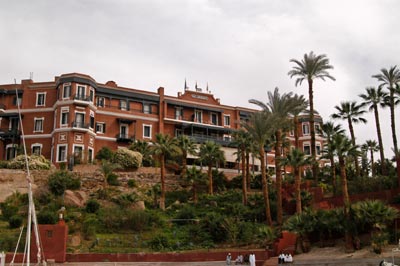 The Old Cataract Hotel
---
HOTEL BOROBUDUR,
JAKARTA INDONESIA
---
---

Squatting front left
Front row left to right
1. FEO Earl Spangenberg
2. Ted Moore
3. FEO Jim Basham RIP
4. Byron "Roger" Harlow 
5. Frank Schooley
Second row
6. 
7. FEO George Coit RIP
8. 
9. 
Two people standing far 
back left to right
10.
11.
---
PRINCESS KAIULANI HOTEL,
WAIKIKI BEACH
---
---
---
---
---
---
---