---
Oil Power!
FUNCTIONAL FOODS
Omega 3 oils may make it easier
for signals to cross the gap
between brain cells.
---
Linseed oil over your salad bowl.
Flax will bounce up your energy!
Get a new de-flaxed self!
---
---
Red Wine May Guard Against
Lung Cancer
---
Red Wine Seems to Ward
Off Lung Cancer
---
5 FRUITS A DAY

The World Cancer Research Fund and 
American Institute for Cancer Research 
recommend 400-800 grammes of fruit 
and vegetables per person per day, 
corresponding to at least 5 servings 
per day (3). Pulses and fruit and 
vegetables high in starch (such 
as potatoes and plantain) are not 
mentioned in the recommendation. 
The background of the recommendation 
is stated to be convincing evidence 
that a diet high in vegetables and/or 
fruit protects against cancer of the 
mouth, larynx, oesophagus, lungs 
(especially green vegetables), 
stomach (especially raw vegetables, 
green vegetables, the onion family, 
carrots, tomatoes and citrus fruits), 
and colorectal cancer. 
O

N

A



H

E

A

L

T

H



F

A

R

M


One click for the blues:
---
Join the Apple Rally!
---
You are the apple of my eye!
"Cited from www.bestapples.com"
---
AGE-RELATED MEMORY IMPROVEMENT
LINKED WITH CONSUMPTION OF APPLE
PRODUCTS
New Study Finds Consuming Apple
Juice Associated With Brain Health
In Older Animals



LOWELL, MASS. (January 19, 2006)


– "An apple a day" now has new meaning for
those who want to maintain mental dexterity
as they age. New research from the University
of Massachusetts Lowell suggests that consuming
apple juice may protect against cell damage
that contributes to age-related memory loss,
even in test animals that were not prone to
developing Alzheimer's disease and other dementias.


"This new study suggests that eating and 
drinking apples and apple juice, in 
conjunction with a balanced diet, can protect 
the brain from the effects of oxidative 
stress – and that we should eat such 
antioxidant-rich foods," notes lead 
researcher Thomas B. Shea, Ph.D ., 
director of the University of 
Massachusetts Lowell's Center for 
Cellular Neurobiology and 
Neurodegeneration Research, whose 
study was just published in the latest 
issue of the Journal of Alzheimer's 
Disease.  Although more research is 
needed, Shea is excited about these 
brain health findings, which are 
encouraging for all individuals who 
are interested in staying mentally 
sharp as they age.
---
Herbal Remedies
---
World Community Cookbook
---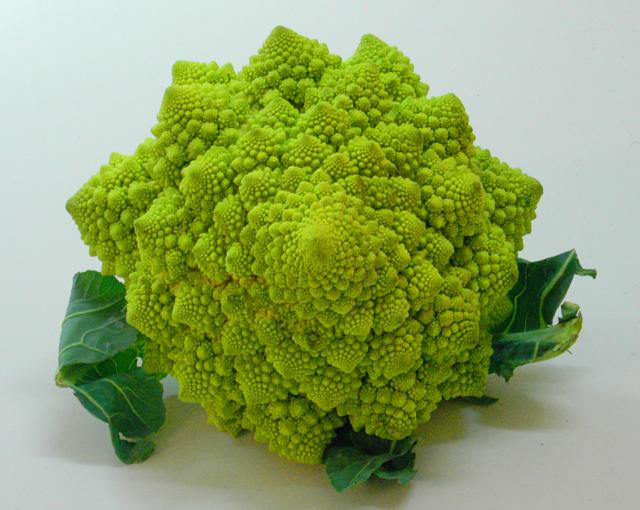 Holy Broccoli!
---
Broccoli = Power Food!
---
Can broccoli cure cancer?
---
American Medical Network on Broccoli
---
Fresh Cherries May
Help Arthritis Sufferers
---
on Walnuts and Walnut Oil

Walnut oil is not a cooking oil; high heat 
destroys its delicate flavor. Where it does 
shine is as an ingredient in a salad dressing 
or a fresh pasta sauce or to give a final 
fillip to a finished dish. Mixed with a 
little cream and medium dry sherry, it gives 
class to a piece of freshly poached salmon 
or chicken breast. A few toasted walnuts add 
texture and decoration. A mix of walnut oil, 
sherry vinegar, a touch of garlic, prepared 
mustard, and salt makes an excellent dressing 
for an endive and radicchio salad. Top the 
salad with a sprinkle of crumbled blue 
cheese. And for an entrée, use walnut oil in 
fresh vegetable pasta sauces. Toss steamed 
fresh garden spinach and chopped shallots 
with a little walnut oil to put over pasta 
for the perfect Sunday night supper. 
---
---
Don´t throw away apricot kernels,
munch´ em!
---
Almonds are a girl´s best friend .....
---
Green Beans
Green Beans for Cancer
Prevention and Treatment

It is well known that eating green 
vegetables, beans, nuts, cereals 
and fruits prevents cancer, now it 
is found that beans and wheat bran 
contains an enzyme inhibitor Inositol 
pentakisphosphate which is found to 
have anti-cancer effects by blocking 
the action of enzyme Phosphoinositide 
3 kinase. 


---



The leek (Allium ampeloprasum) is a 
member of the onion family originally 
from the islands of the Mediterranean. 
It is a temperate crop but can sometimes 
be grown in the tropics at higher 
altitudes. Leeks are grown from seed 
and have tall flat leaves compared to 
onions. The lower parts of leeks are 
often covered with soil, which produces 
a milder flavor that is valued in soups. 
Leeks share the beneficial antioxidant 
qualities of onions. 



---



ONIONS USA!


Higher intakes of fruits and 
vegetables have been associated 
with a variety of health benefits. 
Research shows that onions may help 
guard against many chronic diseases. 
That's probably because onions 
contain generous amounts of a 
flavonoid called quercetin. Other 
sources are tea and apples, but 
research shows that absorption of 
quercetin from onions is twice that 
from tea and more than three times 
that from apples. Studies have shown 
that quercetin protects against 
cataracts, cardiovascular disease, 
and cancer.




---





---
One Potato, Two Potato
(Handclapping Rhyme)
Author: Unknown
One potato, two potato, three potato, four,
five potato, six potato, seven potato more.
Icha bacha, soda cracker,
Icha bacha boo.
Icha bacha, soda cracker, out goes Y-O-U!
(This chant is used to find the first person
to be "It" when beginning a game. All players
put their fisted hands together in a circle
and one person starts the chant by tapping
each fist in succession. When "Y-O-U" is said,
the person whose fist is tapped puts that fist
behind their back. Then the chant starts again
with the chanter starting with the fist of
someone else. As soon as one person has both
hands out of the circle they are "It". )

The Irish Potato Famine
O

N

A



H

E

A

L

T

H



F

A

R

M